Family Law Attorneys in York, Pennsylvania
Helping Families Move Forward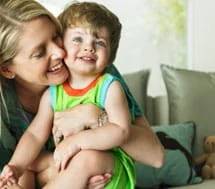 For more than 30 years, Malone & Neubaum has been helping clients navigate the divorce process, resolve their familial disputes, and help obtain the child custody and support determinations they need to develop happy, healthy families.
Going through a divorce can be emotionally and financially draining. Due to the emotional nature of family law, we encourage our clients to seek amicable out-of-court resolutions of their family law issues whenever possible. A settlement agreement not only reduces the time and cost of litigation, it also tends to reduce stress, preserve parenting relationships, and reduce the impact on minor children. However, if a courtroom battle is necessary to protect our clients' interests — and the interests of their minor children — we will tenaciously pursue a court order that achieves our clients' goals.
York Divorce Lawyers
At Malone & Neubaum, we help our clients get fair spousal support and alimony determinations so both spouses can leave the marriage in a financially secure manner. Spousal support is awarded while the divorce is pending. Depending on how each spouse is individually situated, alimony payments may be required after the divorce is final to ensure both spouses maintain a lifestyle similar to the one they enjoyed during the marriage.
Division of Property
In divorce, division of property is a main concern. Our attorneys have worked on numerous high net worth divorces and have the knowledge and experience to find solutions to the sophisticated issues that may arise during more complex divorces.
Child Custody
Money comes and goes, but time lost with a child is lost forever. Malone & Neubaum helps clients acquire child custody order that help preserve parent-child relationships.
Child custody determinations are oftentimes the biggest concern for separating or divorcing couples. Our attorneys understand how important it is for our clients to maintain strong ties with their children. We represent our clients during every stage of the custody process. From the conciliation conference to the courtroom, we work tirelessly to ensure our client's parent-child relationships are preserved.
Our attorneys also help clients obtain, and defend against, protection from abuse (PFA) orders, or restraining orders, to prevent future harm to them or their children. While these orders are often necessary to prevent future abuse, they are sometimes used as a tool to deny a parent custody and visitation time with children.
Malone & Neubaum also helps new families come together through the facilitation of adoptions.
Experienced Family Law Attorneys in York, Pennsylvania
Family issues such as divorce and child custody can be extremely taxing and often cause a large strain on family relationships. At Malone & Neubuam it is our mission to provide our clients with clear and effective legal guidance. Our experienced attorneys create strategic solutions that not only benefit our clients but also the minor children involved. Contact Malone & Neubaum today to schedule a free consultation. Our York-based office is ready to serve you and help end your family law frustrations.