Property Division Attorneys in York, Pennsylvania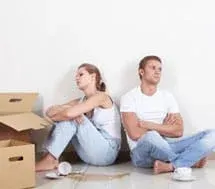 Property distribution decisions made during divorce proceedings have the power to significantly affect each spouse's future financial health. Based in York, Malone & Neubaum helps clients throughout Pennsylvania leave marriages in a financially stable manner.
Obtaining a Secure Financial Future Through Property Division
With more than 80 years of combined legal experience, our lawyers are well-versed in the complexities of asset division. Because property division has great power to influence the future financial health of our clients, we work zealously to help our clients achieve the property divisions they need to have secure financial futures.
Clients with complex property division issues turn to our team when they need smart, experienced attorneys who understand the unique nuances of high net worth divorce.
Our attorneys help couples develop postnuptial agreements that fairly divide assets and marital debt. If an acceptable property settlement cannot be achieved, we appeal to a judge to provide a property division order that best protects our clients' interests.
Our attorneys look not only at the current income and properties of each spouse, but at the future financial opportunities each asset provides. By looking to the future, we are able to reach property divisions that fairly divide life insurance policies and investment properties, and craft qualified domestic relations orders (QDROs) that divide retirement accounts to ensure the future financial stability of our clients.
York County Equitable Distribution Attorneys
At Malone & Neubaum, we are sophisticated property division professionals. We understand the nuances of property division and carefully trace assets to ensure separate property remains separate, and all marital property is accurately classified.
Pennsylvania courts divide marital property based on what is equitable. This does not mean that property gets divided equally between the spouses. Instead, courts examine a myriad of factors including, the financial situation of both parties, whether minor children are involved and the earning capacity of each spouse, to reach a fair division of marital assets.
Because only marital property is subject to equitable division, it is important to accurately classify which properties are marital, and those that are owned separately by each individual spouse.
Determining which properties are separate and those that are marital is a complicated process. Individual properties must be traced to ensure they were not commingled or inadvertently converted into marital property.
Contact the York divorce and property division attorneys at Malone & Neubaum today.