Real Estate Sales & Purchases Attorneys in York, Pennsylvania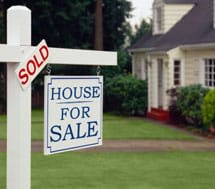 Based in York County, Malone & Neubaum has been helping clients transfer Pennsylvania real estate for more than 30 years. Our attorneys and staff pool their talents to seamlessly transfer properties from one party to the next.
York County Real Property Transaction Lawyers
At Malone & Neubaum, we help clients make smart decisions regarding the purchase and sale of real property.
Before our clients purchase property, we thoroughly examine titles to ensure the prospective property is unencumbered by liens, easements or other land use restrictions. We also investigate municipal land use restrictions and local zoning laws to ensure property can be used for our clients' intended purposes.
If a land use or boundary dispute arises, our attorneys work hard to efficiently resolve issues to ensure sales and purchases are not delayed.
Facilitating Property Transactions Throughout Pennsylvania
At Malone & Neubaum, our real estate lawyers assist clients during every step of their property transaction. Whether you are looking for a residential property or selling a commercial development, our attorneys have the knowledge and experience necessary to ensure our clients' real estate transactions are in their best interests.
Buy-sell agreements are important negotiation tools. Our attorneys carefully draft and review commercial and residential buyer-seller agreements to ensure all appropriate contingencies are included to protect our clients' interests and facilitate the best transaction possible.
Contact Us
With more than 80 years of combined legal experience, the attorneys at Malone & Neubaum facilitate efficient real estate transactions that advance clients' goals while protecting their interests. If you are considering the purchase or sale of real property, contact the York real estate sale and purchase lawyers of Malone & Neubaum.