Title Attorneys in York, Pennsylvania
B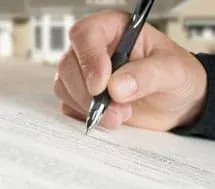 ased in York County, Malone & Neubaum has been helping clients purchase Pennsylvania properties that are clear of title defects for more than 30 years.
Ensuring Property Titles Are Transferred Free and Clear
When clients are considering the purchase of Pennsylvania properties, they turn to the experienced title attorneys at Malone & Neubaum to ensure that the property they are buying will be free and clear of any defects.
Attorney Gilbert Malone is a recognized authority in land records research. He serves not only as a skilled counselor, but also as an expert witness in boundary dispute litigation. Under his skilled guidance, our lawyers and staff thoroughly investigate properties to ensure boundary lines are accurate and titles are clear before our clients complete their real property purchases.
York County Title Abstract Lawyers
The title to your property is an important document. It provides a summary of past purchases and sales, and lists and liens or encumbrances present on the property. Before our clients complete any real property transaction, we thoroughly investigate the involved properties to ensure our clients are purchasing properties that are free of liens, ownership disputes, and other covenants of record.
Because our firm is a title agent for First American Title Insurance, we are able to eliminate middlemen and seamlessly facilitate real estate transactions from beginning to end.
Our in-house title abstracting attorneys investigate our clients' proposed property purchases to ensure the title is clear of defects. We issue certificates of title stating the ownership status of specific properties and providing opinions regarding the legal status of any listed encumbrances. We also work with title insurance companies to obtain policies that protect our clients from possible future property claims.
If you are considering the purchase of real property, contact the York real estate title lawyers of Malone & Neubaum. To ensure your title is free of defects.