Municipal Law Attorneys in York, Pennsylvania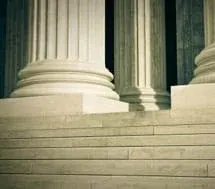 In the early 1970s, attorney Gilbert Malone began his municipal law practice. Since its inception in 1982, our York-based firm has represented individuals and businesses in their municipal law disputes, as well as served as solicitors to municipalities throughout the state of Pennsylvania.
York County Zoning Attorneys
Municipal law is unique in that it is a very local practice. Every city and town has its own local government that develops rules and regulations regarding land use and zoning, as well as the administration of school systems and police. When disputes arise, local administrative bodies — such as school boards or planning commissions — hold hearings to resolve issues and ensure compliance with local rules. Because rules and administrative systems vary from town to town, it is important to hire attorneys who are familiar with your particular municipal system.
At Malone & Neubaum, our attorneys are well-versed in local municipal law. We understand how different municipal systems work and know how to best navigate the administrative red tape particular to each system.
We also work with residential and commercial developers to ensure zoning regulations are in line with their goals before properties are purchased. If zoning laws change, or clients find themselves with a parcel of land that is limited in its use, we help them dispute applicable zoning regulations and obtain the variances they need to successfully complete their projects.
Most disputes can be resolved through hearings in front of municipal planning commissions and local boards; however, if those hearings prove unsuccessful, our lawyers will appeal our clients' cases to state court.
Advising Municipalities
Throughout Pennsylvania
Over the years, municipalities throughout the state have turned to Malone & Neubaum to act as local solicitors. Acting in this capacity, our attorneys counsel and advise cities and towns as to local zoning, municipality planning and land use decisions.
As solicitors, Malone & Neubaum helps municipalities make decisions regarding zoning and land use requests from residents and developers. While it is the local board that makes the ultimate decision, our attorneys ensure proper legal procedures are being followed.
Contact the York municipal law lawyers of Malone & Neubaum.